Van Gogh is the name of a complete range of artists' and drawing products developed specially for the beginner or the advanced amateur artist. These are products which offer great value for money and are attractively priced.



All van gogh products are easy to use and therefore are an excellent place to begin painting. the quality of the products ensures a good and long lasting result, so that paintings will retain their value in the future.

Van Gogh products are manufactured with the greatest care. Apart from the high quality standards applied to the product itself, Talens is also very careful in its attitude towards the environment. We meet the highest environmental standards and Van Gogh products also achieve this.

For example, all product ranges contain excellent alternatives to the traditional cadmium colours, alternatives which are both safe and just as good.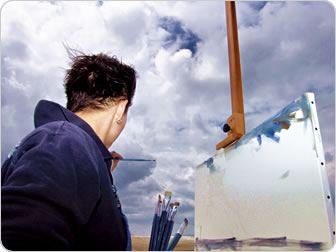 For example, it is even possible to work with oils without using solvents! Van Gogh H2Oil Colour is a unique oil colour which can be thinned with water, and one which dries much faster than normal oil colour, so you can very quickly continue painting.

In addition to the Van Gogh colours there is also a range of accessories available for best results. Such as an attractive selection of excellent quality paper blocks, with specific blocks for all major techniques. In addition, an extensive selection of brushes is available, of excellent quality and attractively priced.

In short: The pleasure of painting with Van Gogh!