Amsterdam acrylic colour is a very versatile top quality paint. An excellent choice for those using large quantities of paint or looking for a quality paint for educational use. because of the use of high-quality pigments, virtually all colours have the highest degree of lightfastness.

The benefits of Amsterdam Acrylic include:

+
Amsterdam Acrylic Colour is available in 35 colours, both opaque and transparent.
+
Because the binder of Amsterdam Acrylic is 100% pure acrylic resin, the paint film is exceptionally durable. This is important for example, for murals.
+
Amsterdam Acrylic is alkaline resistant, which guarantees your work for years.
+
Amsterdam has a heavy-body consistency which allows working in a very expressive way.
+
All the colours have a high pigment concentration and an exceptional good covering power.
+
There is a good range of both opaque and transparent colours. Moreover, the pigments used are free of heavy metals.

PACKAGING
Amsterdam Acrylic Colour comes in an extremely practical plastic squeeze bottle available in 500 ml and in1ltr. (titanium white) sizes , with the following advantages:

+ The bottle has a narrow neck for dispensing precise amounts of paint. Unscrewing the top of the bottle creates a large opening which is ideal for working with a painting knife, a spoon or a large brush.

+ The bottle can be turned upside down so that not a drop of the paint is wasted and that the paint does not dry out.

The bottles, which are stackable, take up very little space.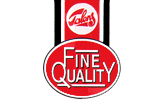 | | |
| --- | --- |
| | |
| • | Well-balanced range of 28 colours, with a high degree of light fastness |
| | |
| • | Gives a durable paint film (the binder consists of 100% acrylic resin) |
| | |
| • | Resistant to alkalis (fresh concrete) |
| | |
| • | Short drying time, almost odourless |
| | |
| • | Choice from small and large packaging, from120ml tube to 1000ml bottle |